show less
show more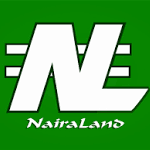 Public Group
active 4 months, 2 weeks ago
Nairaland is an online community created by Seun Osewa in March 2005. It is targeted at Nigerians.
Nairaland is ranked as the 10th most visited site in Nigeria as at August 2018,(and the 4th most visited indigenous site) according to Alexa.com.[3][4][5] this statistic suggests that a maximum 3% of Nigerian Internet users are registered on Nairaland compared to Facebook's 11 million Nigerian users which corresponds to approximately 20% of the Internet population.[6] Registration is only necessary for posting.
Figures published by Nairaland in June 2013 suggest that they had 16,668,654 visits from 6,845,453 unique visitors and 60,031,356 page views in the 30 days of that month. In January 2019, Nairaland witnessed 37,865,408 visits from 9,251,361 unique visitors, totaling into 260,881,761 page views.[7]
2014 down period
Following a successful hacking attempt, Nairaland went offline briefly on the 22 June 2014.[8] The hackers were able to get access to the website's host server and backup, and maliciously deleted all its content. Three days later, it was back online after some data had been recovered from a remote backup.[9] However, data from 10 January 2014 through the date of the attack was unrecovered. A good number of people lost their membership and had to re-register on the forum.
How much is nairaland worth?
Seun was said to be earning as much as 5-6million naira per month when he still works for Google ads but as at 2014 selling ads space was calculated to be generating him as much as 3-4million naira he never confirmed that though.
In 2011 seun was approached by a group of company who wants to buy nairaland for 1 million dollars which is 155million naira but he rejected the approach, and even nairaland's estimated worth by a site ranker for the year 2011 was 512million naira making it the most expensive nigerian site.
Who is the owner of nairaland forum?
Seun Osewa. Oluwaseun Temitope Osewa is a Nigerian internet entrepreneur. He is the founder of Nairaland, a popular internet forum launched in March 2005, which was projected as the biggest African forum by Forbes. YNaija listed him as one of the most innovative Nigerians in technology.
How does nairaland make money?
Through
1) Ebook sales.
2) Affiliate marketing. …
3) YouTube videos. …
4) Blog traffic. …
5) Graphics design. …
7) Market your products. …
8) Freelance writing.