Can we deny the importance of WhatsApp in our lives? Can we spend a few days or weeks without using the app? The answer would most likely be negative. WhatsApp has become such an important part of our lives that many of us cannot imagine how it would be to not use the app anymore. 
Before we worry our readers with the strange introductory lines, let us assure that WhatsApp is not going anywhere. In fact, the app is busy expanding its current 1.5 billion user base to a much bigger number. WhatsApp has a presence in more than 180 countries around the world. The app is being used not just to send and receive messages but also to make voice and video calls. 
WhatsApp is no longer the messaging app meant for young adults. It is being used by elders and seniors with equal enthusiasm. The user base is more or less divided equally among all age groups. People from various socioeconomic backgrounds are also using the app. We can thank the availability of cheap smartphones and reduced internet data prices for this.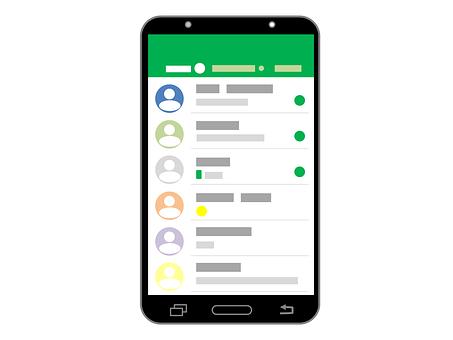 Now, with such market penetration, WhatsApp is fast becoming a major marketing tool for many business enterprises. Enterprises who were focusing on social media marketing are now exploring the advantages of using WhatsApp for promotions.
Even before the trend became famous, small scale businesses have begun using the app to stay in touch with their customers. Taking orders, confirming bookings, providing customer service by helping customers discover new products, resolving their complaints, answering their queries, etc.
This move has encouraged the developers to create a new app exclusively for business enterprises. Known as WhatsApp Business, the app is available on the app store for free download. It works on smartphones with Windows, iOS, and Android operating systems. WhatsApp Business can also be used from desktops and laptops and accessed through a web application. 
With new features to help enterprises create a presence and respond faster, WhatsApp Business has gained a lot of appreciation from the small and medium business enterprises. Large scale businesses hoped for WhatsApp API so that they could also use the app for communication and marketing purposes. 
This too was answered by the developers when they released WhatsApp Business API into selected markets, including India. Enterprises can request early access to use the API with the help of cloud platform service providers in the market. The companies enable enterprises to integrate their database with WhatsApp API so that the app can be accessed through the cloud platform. 
Enterprises will have to pay to use WhatsApp with API integration. Though incoming messages are for free, the businesses will have to pay to send messages to users. The WhatsApp Business Pricing model is based on the location of users and the type of messages sent. The platform usage fee is the common component and has to be paid by the enterprises for using the cloud platform. 
Template or pre-approved messages are charged per message by WhatsApp based on the geographical location of the users. The session or freeform messages are free (excluding the platform fee). All incoming messages are free of charge. 
WhatsApp can be used as a marketing tool in various ways. We can see that enterprises are still exploring the platform to find innovative ways to attract the attention of users and increase sales. 
Promote Using Bulk Messages

Enterprises can send bulk messages using the cloud platform. The phone numbers of users to whom the messages have to be sent are selected from the database. 

The messages can be personalized to include the name of the users and other important identifying information such as order id, etc. 

Focus on Customer Service 

WhatsApp API allows the support staff to work on multiple chats at the same time. This results in faster resolution of customers' complaints and effective customer service. 

By using bots, software developed using artificial intelligence, enterprises can ensure that customers get immediate responses round the clock. 

Bots can send automated replies, respond to standard queries with pre-defined answers, and ask questions based on customers' replies to identify the root cause of a complaint. 

The interactive interface allows enterprises and customers to send and receive messages in text, images, and videos which will help in effective troubleshooting. 

Send Timely Notifications

Notifications are pre-approved messages that are used to inform the users about their bookings, reservations, payment due dates, or service schedules. 

By sending regular notifications, enterprises can not only keep users updated but also provide quality customer service.

Customer satisfaction levels increase when they see that businesses care about their orders and bookings. 
 WhatsApp Business API has enabled various top brands to get closer to their customers, improve brand loyalty, and increase ROI.