Bengali is one of those languages that is spoken commonly throughout the world. It has around 250 million native speakers. Being a member of Indo-European languages, Bengali is not only used in routine communication, but people speak the Bengali language in business, media, politics, and a lot more fields.
There are many types of translations that are performed in the Bengali language. Why? Because at some point in life, there is a need to translate the documents to and from Bengali. Let's consider the example of a marriage certificate. If it is written in Bengali and now you are travelling to another country where the documents in Bengali are not accepted, what will be your reaction? Obviously, you need to get it translated so that your documents can be approved. This is the reason that now more and more translation companies have developed who provide certified translation services.
This article tends to highlight every bit of information that you may need for the translation of your Bengali marriage certificate. Yes, you will get to know exactly what Bengali document translation is and from where you can get certified translation services in the United Kingdom.
Let's take a start now!
What is Bengali document translation?
Bengali document translation means that the documents are translated to and from the Bengali language. For example, if we consider legal documents, there are mainly three types: personal documents, commercial documents, and education documents. An important legal document that comes under the category of personal documents is a marriage certificate.
A certificate serves as a document which proves that two persons are married, or they are legally into a relationship. If after marriage, you are travelling to another country for a tour, study, or for a job, you need to translate your marriage certificate. A Bengali marriage certificate is translated into other languages, and only professionals who have the accuracy in the source and target languages should be involved!
What type of documents can be translated to and from Bengali?
There are a variety of documents that can be translated to and from the Bengali language. These include:
Medical documents
Legal documents
Academic documents
Technical documents
Business documents
Financial documents
The translation of Bengali documents in another language is usually required at the time when the documents are to be attested to the country in which Bengali is not the official language. The whole content is translated into the target language so that the people who require the Bengali document can easily understand it at their convenience. Most documents consist of complex terminology, so it is important to understand the significance of translation.
Whatever the type of document is, the translation must be done by highly-skilled professionals. The whole translated document must be complete and accurate.
Trust Kings of Translation for Bengali marriage certificate translation
To get professional and accurate Bengali marriage certificate translation services, you can trust Kings of Translation. As we have been in the business for several years, so we have successfully completed many translation projects. All our translation services are performed by expert translators who have years of experience and are qualified in many fields.
At King's, we truly understand the requirement of UK legal bodies. This is the reason that all our translations are certified as per the UK government regulations.
So, now what makes us apart from other translation agencies in the UK? Our team of translators! Yes, we have professional and qualified translators who do not only have experience but have completed several translation projects and have satisfied our clients as well.
And one more thing: we can translate your documents into more than 120 languages and at an affordable price. That's the most amazing point, isn't it?
To discuss your translation needs with one of our experts at translation agency, contact us on 075 1798 6633 or info@kingsoftranslation.co.uk.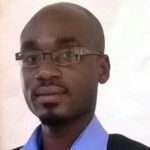 Amenorhu kwaku is an author, internet marketer, and entrepreneur. He is the founder of SuccessValley, a network community for students and aspiring entrepreneurs. He is also the founder of Republik City News and Whoop, a news portal and a business directory.