With assignments, classes, and exams to focus on, you'd think starting a business in college would be the last thing on a student's mind. Yet more and more of them are finding ways to combine their studies with becoming an entrepreneur.
There are challenges. The key to building a successful startup is speed, and a full time college education makes that difficult. Striking the right balance between business and studying also means saying no to clubs, organizations and social events, and to hanging out with friends.
Nevertheless, if you are determined to start a business early in life, college could be the best place to do it, and these three student entrepreneurs explain why.
Andrew Kozlovski and Brainz Power
Kozlovski started his supplement startup as an 18-year-old freshman at the University of Southern California (USC) five years ago, using $500 of his own money in an attempt to pay for USC's $69,000 private school tuition himself.
Brainz Power focuses on nootropics, aimed at boosting focus and memory by providing the brain with specific vitamins and minerals to support its health.
Within four years the business had achieved more than $250,000 in revenue.
Differentiating yourself from your peers
Kozlovski says: "Every year thousands of students graduate from the same universities, having read the same books, taken the same tests, and learned from the same professors, but you separate yourself from all of these people by becoming a practitioner of the material being taught."
Building key life skills
Many hiring companies specifically target students who started their own businesses in college because they know how to come up with ideas, develop and execute strategies, reverse engineer customers and market to them.
"The skills you acquire as a young entrepreneur will set you up for more success in life whether you continue down the road of entrepreneurship or go into the workforce," he says.
Expertise at your fingertips
"The USC is incredibly rich in entrepreneurship teaching staff," says Kozlovski. "I met with each professor willing to speak to me, regardless of whether or not I had a class with them, just to ask for their advice. You should take advantage of these resources while you can, or risk leaving a lot of opportunity on the table when you graduate."
Sydney Liu and Commaful
Liu cofounded Commaful with fellow student Ryan Choi while studying computer science and business at USC in 2016. It was their shared loved of reading and writing and lack of time to fit them into their busy schedules that gave rise to the online platform for sharing and discovering stories that has a current revenue of $30,000.
Freedom to experiment
"Commaful was not the first idea I worked on in college, and most of the first ideas my fellow students worked on didn't end up being the startup they worked on later," says Liu. "We were able to try a lot of ideas and learn from them. Every project we built taught us new lessons."
A ready pool of potential users
"College is one of the few places where you can strike up a conversation with students at any time," says Liu. "That means unlimited feedback and great access to potential users."
Access to alumni
"There were times when I couldn't find the expertise I needed from the professors," he says. "For example, online community building wasn't their strong suit, but it was critical to our business. That's where the alumni network kicked in."
Liu used LinkedIn and filtered through USC alums to find the experts in the field that he needed. "A well thought out email explaining I was a current student was often enough to get some extremely helpful advice," he says.
Adam Barlow and Simply Trios
Barlow started his confectionery company while studying Geography at Cambridge University. Simply Trios produces a chilled confectionery called a Trio, a hybrid of chocolate truffles, cookie dough balls and cake batter bites.
Barlow funded the business using his maintenance grant and his personal savings. With some extra financial support from his parents, he raised the approximate £2,000 he needed to start the business.
The business has almost quadrupled in size since its launch and turns over just under £40,000 ($50,000) a year, of which approximately £25,000 ($31,000) is profit.
Access to skills
"Being at university was a great time to start the business because I was surrounded by a melting pot of talented, creative and skilled people," says Barlow. "This was invaluable when it came to designing the website, logos, etc., and people were often happy to do so for free, either as a favor or as a means of getting some experience and material for their own portfolios."
Barlow saved around £1,500 by having work done for his business in this way.
Fewer financial worries
"It sounds counterintuitive, but starting a business at university was also great from a financial standpoint," he says. "I used my maintenance loan to help start the business, and my outgoings were quite low."
He didn't have to worry about paying rent and other bills as he lived in student accommodation during term time and at home during the holidays. Barlow adds: "I think it would have been much harder to start the business after university because there are so many expenses I have to worry about now that I didn't have as a student."
Added brand value
"The kudos of running a business at university definitely enhanced the reputation and value of my brand," he says. "This, combined with my student connections, including university staff who were on various committees or held executive positions, meant that getting large orders for events such as parties, conferences, alumni gatherings, etc., was much easier than if I'd been a normal business external to the university community."
Source: Forbes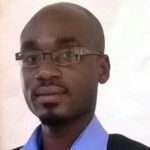 Amenorhu kwaku is an author, internet marketer, and entrepreneur. He is the founder of SuccessValley, a network community for students and aspiring entrepreneurs. He is also the founder of Republik City News and Whoop, a news portal and a business directory.