Many businesses use Instagram to market their products and services. With so many people on the platform, it is a great place to start, especially for a small business looking to grow. However, the tricky part comes with getting Instagram followers. While many might think that one automatically gets Instagram followers after having an account, this is not the case.
It is not simple to get Instagram followers, but with the right tools and strategies, it is possible. Since nobody knows your business, you have to prove your worth as a brand so as to get followers. Once you have established a good number of followers you can then use the platform for content marketing, networking and grow your business. Here's how to get followers on Instagram.
Add descriptions to your captions
While this might seem like an old trick it still works for those who know how to go about it. Most people love images and you can use an image with words so as to engage people more. A picture is said to tell more than a thousand words and with captions placed along with it, there is so much engagement that you can get from those who see it. Strategize on using enticing pictures along with descriptions that will capture the reader's attention.
Engage in popular conversations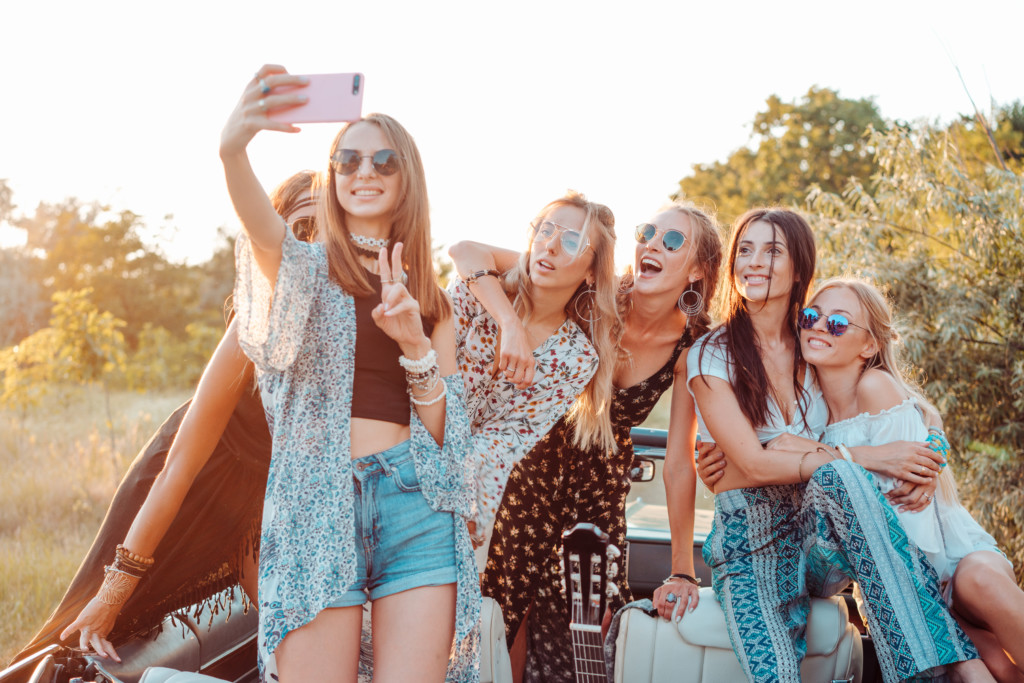 There are topics that you will always find trending on Instagram on a daily basis. You can include relevant hashtags in relation to the topics every time you create a new post to engage in what others in the industry are speaking about. The hashtags need to have keywords that will enable you to find the right audience for your business. Also, popular hashtags tend to appear more often and your post will be featured more marketing your brand to a larger audience.
Feature only the best content
Before creating and posting any new content, ensure that it has a relation to your brand and is the best content that you can offer your customers. Try putting yourself in the customer's shoes and go through the post to see how you would react if you were the customer and seeing it for the first time. This will give you an experience from the customer's perspective. It will also help you to feature user-generated content that is getting to the right people. You can opt to hide any pictures that you want to remove from the profile so that users no longer see them.
Share your Instagram stories
Instagram stories normally appear on the Instagram explore page. Because of this, anyone can watch your story and if they are pleased with it, they would start following you either as an individual or a brand. This makes Instagram stories a great way to get more followers. You can also use geo-locations to share your Instagram stories depending on the places you have visited.
Find out what you would like to achieve by getting the followers that you want. From knowing this you will know whether you want engagement for fun or for generating sales in your business. You can also get Free Followers by applying these simple strategies as well as watching the youtube video below.
Frequently Asked Questions About Instagram 
How do you get more followers on Instagram for free?
How to get followers on Instagram for free: 6 simple tips
Have a thoughtful Instagram strategy.
Define your target audience.
Create a consistent brand story and aesthetic.
Craft a great bio and profile.
Share engaging content.
Promote your Instagram presence on other social networks.
How can I get 1000 followers on Instagram?
In this article, we'll go step-by-step how you will get your first 1000 engaged followers on Instagram.
Complete your BIO.
Connect to your friends.
Look for your audience.
Communication is the key.
Post the content interesting to your audience.
Be consistent.
Start a conversation.
Use the right hashtags.
How do you gain Instagram followers?
How to get more followers on Instagram
Use the right hashtags.
Use the right filters.
Post at the right time.
Steal your competitor's followers.
Pay for sponsored posts and product reviews.
Use geotags to boost local discovery.
Organize your Stories into Highlights on your profile.
What is the trick to getting followers on Instagram?
To get more followers on Instagram do the following things:
Promote your dedicated hashtag on your other social profiles, on your website, and your email blast.
Get creative with your hashtags.
Watch topically relevant and trending hashtags.
Use your bio link to drive traffic to your newest or most popular content.
How do you beat algorithm 2021 on Instagram?
Beating The 2021 Instagram Algorithm With Content
Get Creative With Reels.
 Put More Effort Into Stories.
 Use Hashtags Where You Can.
Make Use Of Carousel Posts.
Upload to IGTV.
What is the best time to post on Instagram?
Generally, the best times to post on Instagram are lunchtime (11am-1pm) and evenings (7-9pm). Instead of posting while you're at your desk, schedule Instagram posts during the workday so you don't have to worry about it during your free time!
What's the worst time to post on Instagram?
Monday, Tuesday, and Friday at 11am and Tuesday at 2pm are now the best time to post on Instagram. Even weekends are good times to post on Instagram to get good engagement now, though they never used to compete. The worst time to post on Instagram is after 6 pm when individuals have finished work for the day.
Read More: